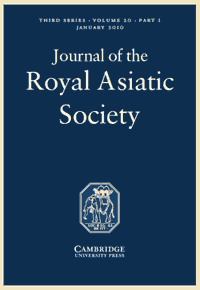 The most recent issue of the Journal of the Royal Asiatic Society of Great Britain and Ireland (third series, volume 20, part 1, January 2010) features the following articles on romanization movements and script reforms.
Editorial Introduction: Romanisation in Comparative Perspective, by İlker Aytürk
The Literati and the Letters: A Few Words on the Turkish Alphabet Reform, by Laurent Mignon
Alphabet Reform in the Six Independent ex-Soviet Muslim Republics, by Jacob M. Landau
Politics of Romanisation in Azerbaijan (1921–1992), by Ayça Ergun
Romanisation in Uzbekistan Past and Present, by Mehmet Uzman
Romanisation of Bengali and Other Indian Scripts, by Dennis Kurzon
The Rōmaji movement in Japan, by Nanette Gottlieb
Postscript from the JRAS Editor, Sarah Ansari
Unfortunately, none of these cover any Sinitic languages or the case of Vietnam. And Gottlieb's take on rōmaji is certainly more conservative than Unger's. But I expect this will all make for interesting reading.
I am able to view all of the articles on my system. But perhaps others will run up against a subscription wall.
I thank Victor H. Mair for drawing this publication to my attention.