Unfortunately, relatively few fonts support Hanyu Pinyin (with tone marks, that is). So I was surprised to come across Pecita, by Philippe Cochy. This is the first script typeface I recall seeing that covers Pinyin … and a lot more.
It might be too individualistic for much Pinyin use. But I'm very glad to know it exists and hope to see many more creations like it.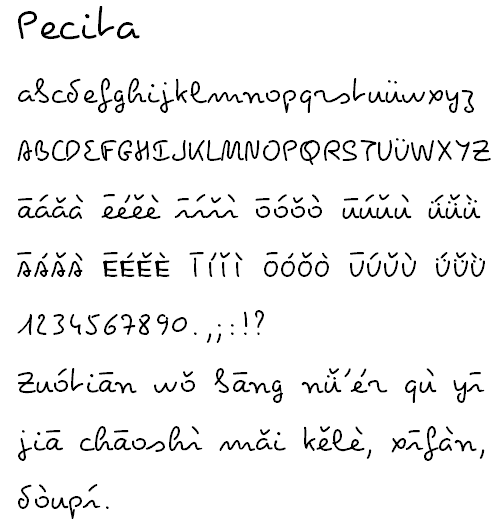 Pecita is licensed under the SIL Open Font License, Version 1.1.
Additional links: